HOME
Tribology is the science of 'friction of interacting surfaces in relative motion'.

SWEET TRIBOLOGY explore frictions between
hard & soft,
art & archive,
past & present,
audio & visual,
original & copy,
inside & outside,
ears & guts
dead air & live music.

SWEET TRIBOLOGY is a collective response to the fading beauty of forgotten memories, de/re-generation, and sharing music in public space. 40 women digested ghostly voices from the past.

Artists from 10 countries were invited by Julia Drouhin, guest curator for LABoral (Spectrum - LABoratorio de sonido FM radio and L.E.V.) in 2015, to interpret a custom minute sample of popular music played on wax cylinders recorded at SPAT (Sound Preservation Association of Tasmania).

SWEET TRIBOLOGY is a radio picnic with edible chocolate records inspired by wax cylinders.

Ancestors of the flat Bakelite record, Wax cylinders melt as chocolate.
As the diamond reaches the surface, the sculpted sound is erased.
The more you play the soft recording, the less you hear the original and instead, hear the other sounds all around.
ARTWORKS
CONTACT
SUPPORT

THANKS
Lindsay Mc Arthur, S.P.A.T., Sally Ann Mc Intyre, Ian Munday, Ben Milne, Arjan Kok, Sanne, Leandre, Marie Venet, Anne-Laure Robin, Selena De Carvalho, internet, hotglue.me, NAF : TMFC, Nancy Mauro-Flude, Lise Mathie, Jacques Drouhin, Emma Drouhin, Simon Drouhin, Daniel Romero, Lucia Garcia, Oscar Bryant, Craig Walsh, Shayne Teece-Johnson, Sarah Lemoine, Ben King, MoMa, Mona Foma, Dark Mofo, Duck Pond, Splendour in the Grass Byron Bay, Sonic Protest Paris, La Générale, Krake Festival Berlin, Emmanuel Ferrand, Discuts, Alexis Malbert, Peter Lardong, Frieda Beukenkamp, Kirsha Kaechele, David Walsh, Brian Ritchie, Natalie Holtsbaum...
ARTISTS
Camille Antoine, Felicia Atkinson, Frieda Beukenkamp, Dinah Bird, Maya Boquet, Emma Bugg, Tania Buisse, Andrea Cohen, Lou Conboy, Selena De Carvalho, Kate Geck, Emmanuelle Gibello, Rosalind Hall, Hanna Hartman, Carola Haupt, Julie Honoré, Cat Hope, Alice Hui-Sheng Chang, Zoe Irvine, Coraline Janvier, Shannon Johnson, Anne Laplantine, Sally Ann McIntyre, Mish Meijers, Miss Despoinas, Rosa Menkman, Maria Papadomanolaki, Edith Perrenot, Nadège Philippe-Janon, Sally Rees, Eve Risser, Elissa Ritson, Anne-Laure Robin, Sabio Design, Pip Stafford, Rachel Tribout, Maia Urstad, Valérie Vivancos, Tricky Walsh, Sarah Washington.

BOX
SWEET TRIBOLOGY Box is a Pandora Box made by Frieda Beukenkamp, carrying the original picture discs and their sleeves with the content of 26 sound artists and 15 visual artists. SWEET TRIBOLOGY Box will carry the original records to the radio studios to be played on a record player, broadcasting the SWEET TRIBOLOGY programming through radios speakers in the picnic garden, where the audience will receive the electromagnetic FM waves sound signal on their radios, when eating the chocolate records. As a ghost boat, the SWEET TRIBOLOGY box will travel the world and will be the remaining art work to be seen, played, eaten & exhibited.
RADIO PICNICS
PRESS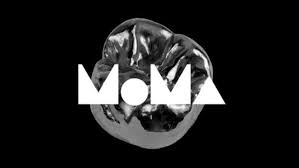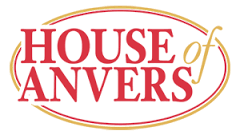 Commissioned and premiered in Spain in 2015 coproduced by LABoral, Spektrum and L.E.V.
Premiered in Australia in 2016 coproduced by Mona Market & Moorilla Winery
Original wax cylinders recorded in Tasmania in 2014 at SPAT ( Sound Preservation Association of Tasmania)

Broadcast by ABC Soundproof
Supported by Fluido Rosa & Radio 3 rne


Premiered in Berlin Germany in 2016 coproduced by Motto broadcast by Reboot FM Broadcast by TYGA FM
Chocolate supplier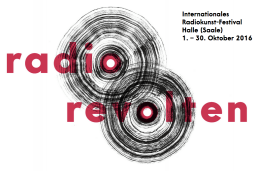 Premiered in Halle Germany in 2016 coproduced by RadioRevolten2 broadcast by Radio Corax
Premiered in Paris France in 2015 coproduced by the JRM (Jardins des Recherches Musicales) at PIPO ( Pension Independante des Petites Ondes)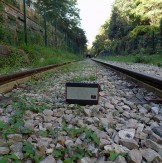 Chocolate supplier

LISTEN TO THE ORIGINAL WAX MINUTES
HERE!
This project was assisted through Arts Tasmania by the Minister for the Arts.